If you are visiting this site, chances are you are READY for a positive change in your life or business. I'm eager to speak with you so that I can help you on your new journey to a better you.
At Integrating Body, Mind and Life, LLC (IBML), I firmly believe that the mind is intrinsically linked to the body. Research has proven emotional stressors often manifest themselves in a physical form. I will focus on the connection between the mind and its impact on your overall health and wellbeing. Be it traditional counseling that you seek, or simply need assistance and support to accomplish some of your life goals, I will guide you on a journey to self discovery, creating balance and improving your overall health.
"What lies behind us and what lies before us are tiny matters compared to what lies within us." – Ralph Waldo Emerson
Mind over Matter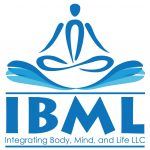 Research has proven that stress, depression and other psychological problems take a toll on our bodies as well as playing havoc in our lives. At IBML, as a part of therapy I will teach you how to identify the physical toll your emotional problems are creating and work with you to impact you overall health and wellbeing. I have experience treating many areas of concern, including:
Treatment of Depression and Anxiety
Treatment of Substance Abuse Disorders
PTSD
Family & Marriage Counseling
Grief and Loss
Military life and culture
"The greatest weapon against stress is our ability to choose one thought over another"-William James
My Goals
To bring balance in the life of my clients.
To teach my clients about the impact of their mental health on their overall health and well being .
To assist clients in achieving their life goals.